So.Ge.T.
Magnetic and Electromagnetic Surveys (EM)

Magnetic Surveys
So.Ge.T. Magnetic geophysical surveys are aimed at measuring small, localised variations in the Earth's magnetic field. The magnetic properties of naturally occurring materials such as magnetic ore bodies and basic igneous rocks allows them to be identified and mapped by magnetic surveys. As buried steel objects may produce strong local magnetic fields or anomalies, the magnetometer surveys are capable of finding underground storage tanks, UXO, IED and reinforced concrete foundafions.
Electromagnetic Surveys
So.Ge.T. has used the EM surveys for many years, as they, unlike conventional resistivity techniques, do not require ground contact, allowing a much more rapid data acquisition.
The EM technique uses the principle of induction to measure the electrical conductivity of the subsurface.
Available equipment
GSM—19® magnetometer of GEM® Systems
DUAL—EM® electromagnetic measures instrument
EM-31® electromagnetic measures instrument of Geonics®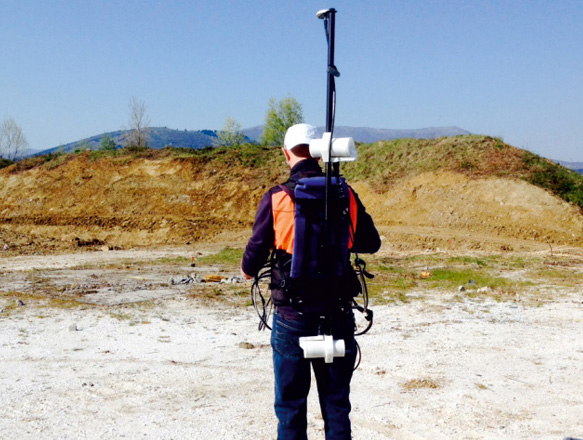 Common Applications
Finding buried steel tanks and waste drums
Detecting iron and steel obstructions
Locating unmarked mineshafts
Accurately mapping archaeological features
Mapping basic igneous intrusives & faults
Evaluating the size and shape of ore bodies
Can we help you? Need information?
For any information please contact us.
You will be contacted by our operator, which will offer you the solution that best suits your needs.