So.Ge.T.
Topographic and Bathymetric Surveys

Topography is a branch of geodesy that deals with the measurement technique of a portion of Earth's shell, aiming at representing how elements of an ensemble are arranged in space. It is used to determine the position of earth elements on small surfaces, as well as to obtaining a graphical or numerical representation of the measured surfaces (for drawing up maps and plans), detailed description of a place in terms of placement, configuration, etc. The topography measurements are the natural integration of every geophysical campaign. In this case, a precise GPS survey is carried out to map and obtaining a quick and accurate X, Y and Z coordinates of the source, sensors and of the surrounding environment features.
Bathymetric surveys
Bathymetry is the underwater version of the topography. The aim is to study the water bodies' floors and to create a digital model of the submarine terrain. In the same way that topographic maps represent the three—dimensional features (or relief) of overland terrain, bathymetric maps illustrate the land that lies unden/vater. Variations in sea—floor relief may be depicted by colour and contour lines called depth contours or isobaths.
Available equipment
Two sets of LEICA GPS (Base+rover)
SOKKIA total station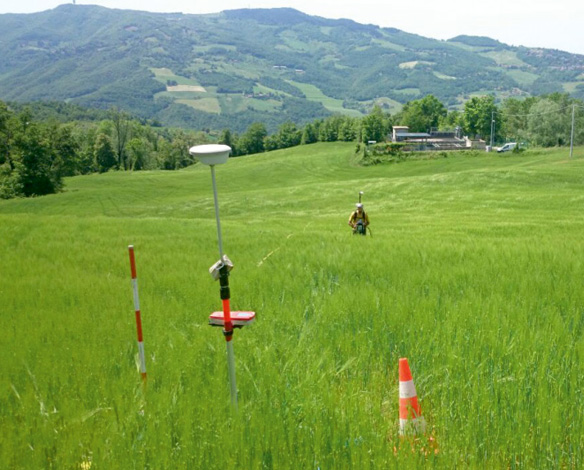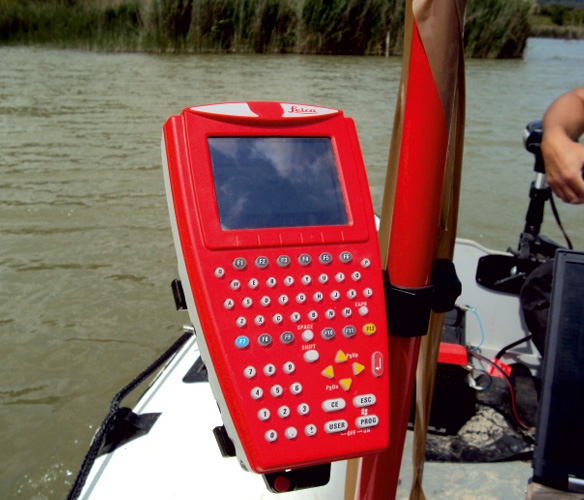 Common Applications
So.Ge.T. uses the topographic and bathymetric surveys methods to:
Determination of property boundaries and of interest zone;
Monitoring displacements over time and control measurements;
Map of location and current situation from site;
Calculation of surfaces, areas and volumes;
Digital Terrain Model (DTM);
Contour level;
Markings and mapping different features, such as geophysical anomalies, urban utilities, etc.
High precision levelling
Digitization of cadastral and topographic maps
Vectorization of civil and industrial projects
Vectorization lines of interest (roads, boundaries lakes, forests, pastures, villages, etc.)
Construction Surveys
Measurements of heights
Can we help you? Need information?
For any information please contact us.
You will be contacted by our operator, which will offer you the solution that best suits your needs.