So.Ge.T.
Ground Penetrating Radar (GPR)

Ground Penetrating Radar (also called georadar) uses radio wave reflections (frequency from 25 MHZ to 3,000 Mhz) to collect information of underground or within a structure such as buried pipes, underground cavities, subsurface cracks, voids and layers' thickness. The advantages of the method are clear: GPR technology can locate any pipes / structures / objects: metallic and nonmetallic (PVC, concrete, etc.). It is a non-destructive and non-invasive test, revealing a wealth of internal detail without the need for coring or breaking out reducing associated risks and costs. Finally, the GPR test complements the surface inspection with a documentable and precise (quantitatively interpretable) image of the underground. Using IDS instruments So.Ge.T. can count on strong expertise, quick mobilisation and reliable results. So.Ge.T. operates providing:
High Quality: with an array of antennas instruments, we enable an accurate and homogenous 3D reconstruction of the subsurface giving the ability to see shape and size of buried objects.
Productivity: using more antennas combined with positioning system can save time in the field; to accurately reconstruct the path of the underground in complex situations;
Safety: array solution can be towed by vehicles, no need of time consuming and dangerous field surveys on roads.
Available equipment
Hi-Mod® GPR of IDS (2 antennas of 200 and 600 Hz)
Stream C fo IDS (34 antennas of 600 MHz)
3000 MHz structure antenna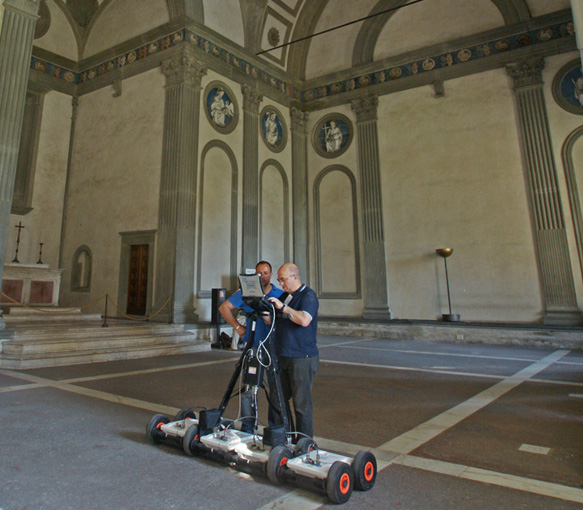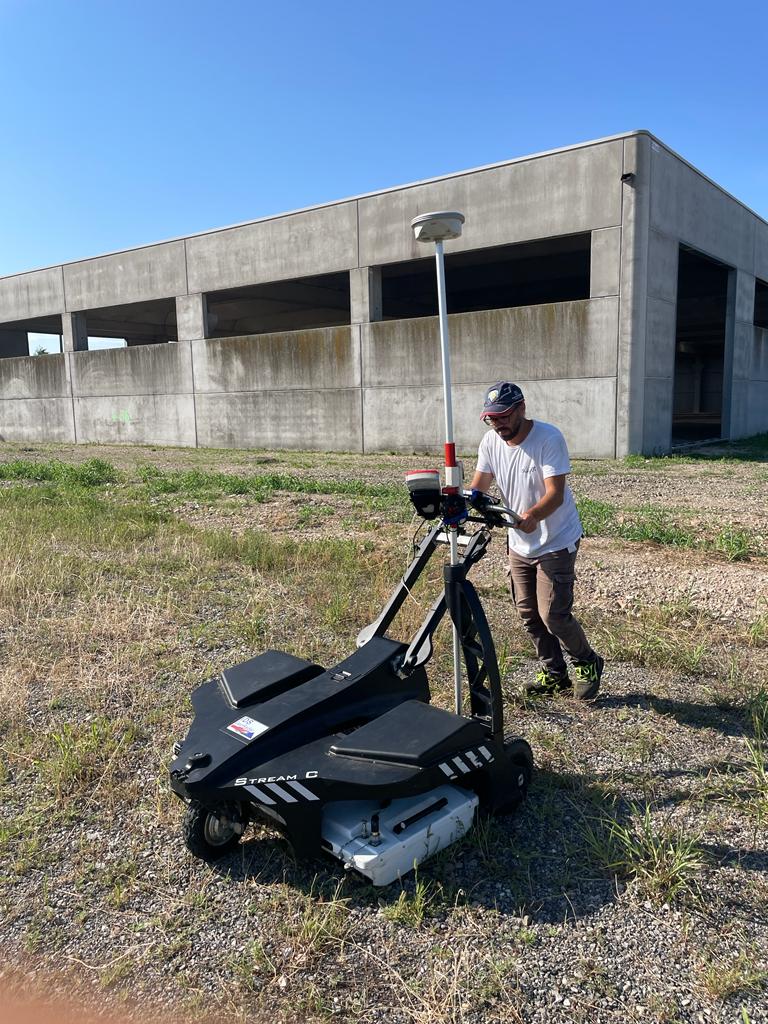 Common Application
Mining: slope Monitoring for geotechnical risk management;
Utility Mapping & Detection;
Transport: inspection and maintenance of road and rail networks.
Geology & Environment: underground structures, bedrock and lithological profiling, snow and ice thickness measurements and proper solutions for monitoring slope instability, landslides, ground settlements.
Civil Engineering: concrete thickness and inner—rebar structure, wall cavities, water and structural defects detection;
Forensics & Public Security: search and rescue, tunnel location, intrusion detection, UXO, landmine and buried IED detection.
Archaeology and cultural heritage.
Can we help you? Need information?
For any information please contact us.
You will be contacted by our operator, which will offer you the solution that best suits your needs.