So.Ge.T.
Geophysical and Geological Services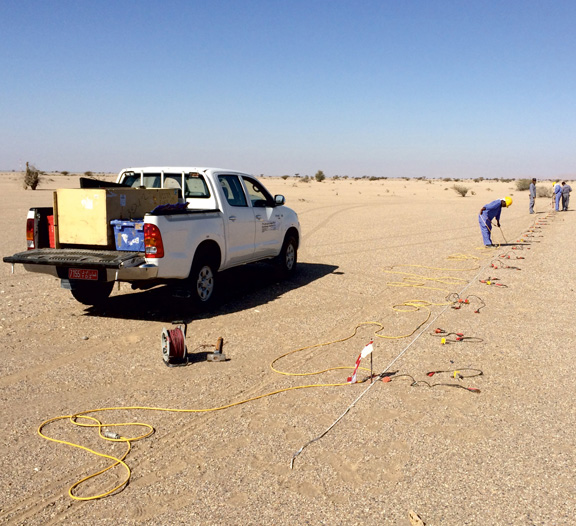 So.Ge.T. company was created in 2008 by Simone Sartini and Alessandro Bianchi who combined their expertise and their professional knowledge to build a common goal: a young and dynamic company capable of becoming a leader in the market of applied geophysics. Their goal was to begin first in Italy then build towards a future to serve foreign countries as well.
Up to this point, So.Ge.T has been mainly focused on geophysical investigations while providing high value services. On-going projects are maintained while So.Ge.T keeps consistently up to date and continuously invested in hardware upgrades, software and, most of all, human resources. As of 2015 So.Ge.T is now capable of providing a large range of services and activities, and can count on several well-skilled professional figures on the staff for their expertise.
As a realization of their goals to move beyond service in Italy, So.Ge.T is now also operating in Oman, India and Canada fulfilling their mission to deliver the best solutions to customers with the latest technologies available. The future of So.Ge.T is now becoming a reality.
So.Ge.T's customers are represented by both public and private entities needing consultation for, projecting and implementing geophysical surveys of very high resolution. Clients are closely monitored by the company's experts from the first stages of survey design up to the final result aimed to answer all the client's needs.
TODAY SO.GE.T. IS ABLE TO CARRY OUT HIGH RESOLUTION GEOPHYSICAL SERVICES, SUCH AS:
Electric Tomography 2D and 3D (ERT2D and ERT3D)
Electric Tomography Cross—Hole
Seismic Tomography for P—Waves and SH—waves
Seismic Test Down—hole and Cross—Hole
M.A.S.W. and Re.Mi. Tests
Microseismic measures with single station (HVSR method)
Georadar (GPR — Ground Penetrating Radar)
Magnetic and Gradiometric surveys
Electromagnetic Induction measures
Moreover, So.Ge.T. is capable of providing geological, geomorphological, geotechnical and geomechanical services, including:
Remote Sensing: by using satellite, airplane or drone-photos, it is possible to reach a fast characterization of the earth surface. This approach is useful to observe the landscape at a great scale and to locate the features on which more detailed investigations are needed. As an example, this method is commonly used for bounding the landslides.
Geological and geomorphological studies: these studies represent the first step for a good and complete knowledge of the subsoil stratigraphic features. A detailed geological model is mandatory for the subsequent geotechnical and geomechanical characterization.
Geotechnical and geomechanical studies: So.Ge.T. is able to perform numerical modelling in any kind of situations and for any kind of project: slope stability, bearing capacity and settlement for shallow and deep foundations, piles wall, landslides consolidation, stability of rock walls etc.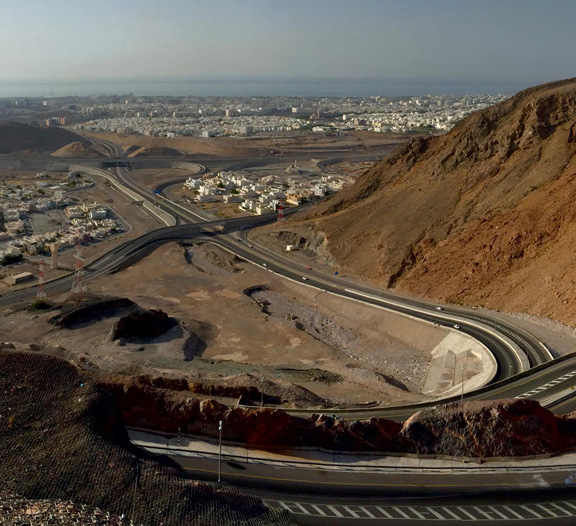 SO.GE.T USUALLY OPERATES IN THE FOLLOWING FIELDS:
Architecture and engineering: preliminary feasibility studies and executive studies for buildings and infrastructures.
Urban planning studies
Monitoring: landslides and buildings monitoring. Noise monitoring.
Landslides: characterization of landslides areas and design of the consolidation actions.
Ground water: research and assessment of the water balance, drilling and well design.
Mining: research of resources and design of the mining activities.
Environment: pollution individuation and design of the remediation activities.
Archaeology: individuation of hidden archaeological features.
Can we help you? Need information?
For any information please contact us.
You will be contacted by our operator, which will offer you the solution that best suits your needs.